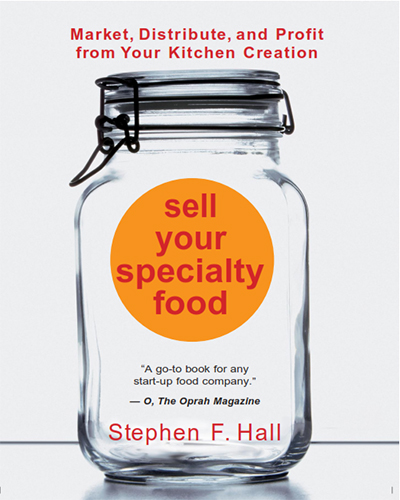 "Learn the secrets of successfully launching a gourmet food product in the $90 PLUS billion specialty food marketplace. From Kitchen to Market – Sell Your Specialty Food delivers proven strategies for successful packaging, pricing, positioning, and promotion. You'll get "inside" industry tips to maximize product exposure and profits."
– Ingram Book Company
Make Your Business A Success – More than 43,000 sold!
Get everything you need to know about the specialty food industry in this comprehensive how-to guide. Author, Stephen Hall, outlines every food marketing opportunity and then supports entrepreneurial action with detailed guidance. Whether you own a business or you are thinking about starting one, Hall will show you how.
Included is up-to-date information about the role of the Internet, health and organic food markets, the latest government regulations and technological advances, and contact information for dozens of valuable resources.