Recruiting New Private Label Customers: The co-founders of the Co-Packing Network (Lemonaders) are available to create new customer programs for contract manufacturers/private label groups. They have history with the top private label sales brokers (ex Daymon) as well are pioneers in the creation of snack and beverage programs for a number of well-known specialty retailers (which themselves are prime targets for private label programs).


Our Private Label Product Recruitment Efforts:

The Lemonaders Team has its own Private Label portfolio of recruitment sites that are being expanded. The first active site they have is PLSnacks.com which is involved in the recruitment of a list of snacks including jerky, popcorn, cookies, energy bars, crackers and more.
The other sites being prepared soon include PLCoffeeandTea.com.
Where in the Store (Section Selection and Merchandising)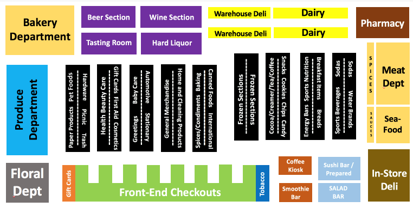 The Lemonaders Team helps clients understand where in the store they are best suited (related mostly to retail formats with multiple departments). In the supermarkets, mass merchants, military commissaries and exchanges and limited assortment stores the perimeter of the store is better travelled that the middle aisles (center of the store). For the subject of Private Label our related sites are going to include private label programming. These sites include InStoreDelis.com, MeatDepartments.com, DairyDepartments.com, CenteroftheStore.com, DeliandDairy.com, ProduceDepartments.com, BakeryDepartments.com and others.
For private label customer development some of the Retail Formats we are dominant in include:
Contract Manufacturers Creating Their Own Brands: The Lemonaders Team has a long successful history of creating brands for contract manufacturers. They can utilize their sales teams to launch these products into the marketplace. We do these activities from our own locations in Las Vegas, NV; Reno, NV; Dallas, TX; Raleigh, NC; Troy, MI and Fayetteville, AR. Our sales teams cover most retail formats and specific customers in North America (including Canada and Mexico).
Territory Development
The Lemonaders Team will be available to create sales territories for its clients. With their own teams they break the North American Market into twelve key regions.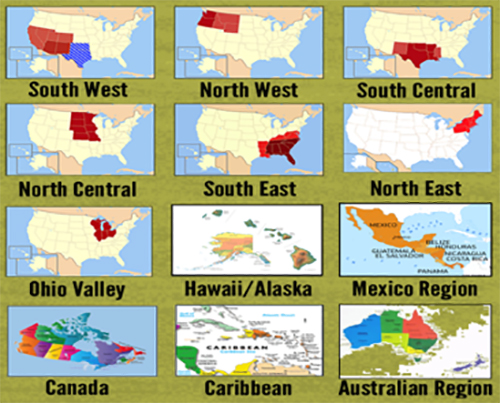 The regions we have created coverage plans for include the South West, the North West, the South Central, the North Central, the South East, the North East, The Ohio Valley, Hawaii/Guam and have expansion efforts in surrounding territories specifically for Canada, Mexico and the Caribbean.
The Lemonaders Team also has regional marketing sites that include programs for start-ups. These include sites for California (www.CalifMade.com), the New York Region (www.NYMetro.net), the Great Plains region (www.GreatPlains.me) and for one of our home states, Texas (www.Texangels.com) amongst others.
Retail Formats
The Lemonaders Team are expert in the subject of retail formats (channels) and even created a informational site for its clients on the subject (www.RetailFormats.com).   They create a retail channel matrix which identifies the primary retail formats that are ideal for their launch and coverage plans.  The formats they cover in creating sales launch plans include: