The Lemonader's/Co-Packing Network's process of conceive/create/launch gives their clients the complete services needed when launching a brand. Once a product is created a client may go ahead and take the product to market or continue to work with the groups to help create the sales planning for the launch needs.
The Launch of a Brand
The Lemonaders Team creates a sales plan that includes a complete review of what retail formats are ideal for the product line-up. The team themselves are pioneers in helping create sales programs with retail formats.


Their Own Sales Teams
Lemonaders has their own sales teams that are available to the client for their launches. They cover everything from supermarkets to mass merchants to club stores to drug stores to convenience stores to specialty retailers to grab-and-go formats to sports nutrition formats and more.

Examples include:


Their Ordering and Marketing Websites
Lemonaders has their own sales and marketing sites that are available in helping promote brands to potential clients. The team's offerings include common formats such as Sports Nutrition Stores with www.SportsNutritionStores.com to unique formats such as Ship Chandlers with www.ShipChandlers.net. Being pioneers in the Grab-and-Go formats they created GrabandGo.org as a master platform for a number of opportune food service formats such as hospitals, colleges and universities, coffee shops and more.
Retail Formats
The Lemonaders Team are expert in the subject of retail formats (channels) and even created a informational site for its clients on the subject (www.RetailFormats.com).   They create a retail channel matrix which identifies the primary retail formats that are ideal for their launch and coverage plans.  The formats they cover in creating sales launch plans include:
Territory Development
The Lemonaders Team will be available to create sales territories for its clients. With their own teams they break the North American Market into twelve key regions.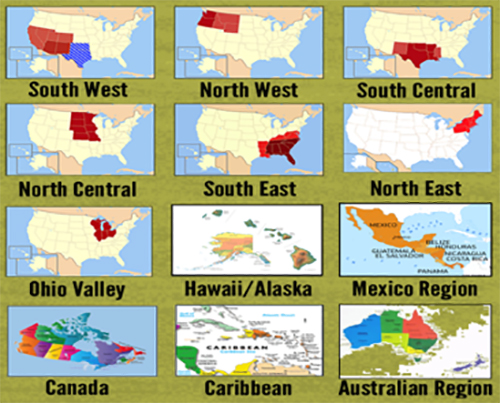 The regions we have created coverage plans for include the South West, the North West, the South Central, the North Central, the South East, the North East, The Ohio Valley, Hawaii/Guam and have expansion efforts in surrounding territories specifically for Canada, Mexico and the Caribbean.
The
Lemonaders Team
also has regional marketing sites that include programs for start-ups. These include sites for
California
(
www.CalifMade.com
, the
New York
Region (
www.NYMetro.net)
, the
Great Plains
region (
www.GreatPlains.me)
and for one of our home states,
Texas
(
www.Texangels.com)
amongst others
Merchandising
Definition:  a diagram or model that indicates the placement of retail products on shelves in order to maximize sales. A planogram is a diagram that shows how and where specific retail products should be placed on retail shelves or displays in order to increase customer purchases. Planogramming is a skill used in merchandising and retail space planning. … Planograms themselves are also referred to as POGs and schematics.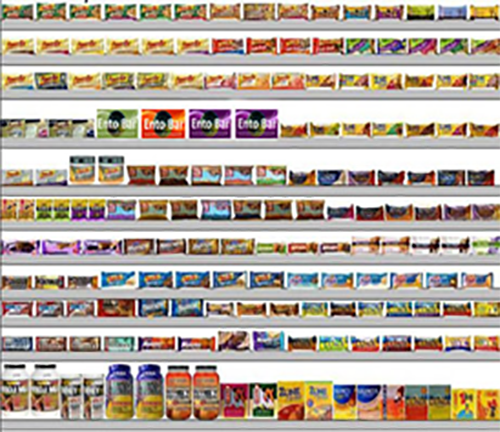 Section Planograms:   If a food start-up or emerging brand has the opportunity to participate in the decisions being made of where their products are being positioned in a chain's planogram, they should jump on it.
Planogram Teams
There are retail chains that have employees dedicated to the role of positioning products in planograms which in turn are sent to the stores for implementation.  Some chains still use the practice of having 'set stores' which are used to create on-site planograms (section to section).  In the past it was common to have representatives from major food brokers and manufacturers to make decisions on product placements at the sections themselves.
Point-of-Sales / Coolers / Freezers / Racks / Fixtures / Shippers
Summary:  Depending on the types of products a food start-up has in their portfolio the need for in-store marketing and sales materials is very necessary to discuss.  Most products in a retail store location have the possible needs for point-of-sales materials, racks, fixtures and/or shippers.  These items maybe for long-term (or permanent placement) or are put into stores during key times of the year (holidays, seasons, etc).

Where in the Store (Section Selection and Merchandising)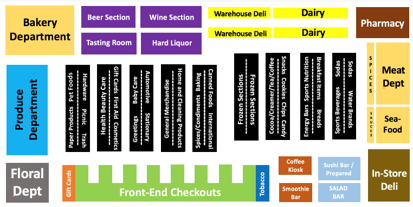 The Lemonaders Team helps clients understand where in the store they are best suited (related mostly to retail formats with multiple departments). In the supermarkets, mass merchants, military commissaries and exchanges and limited assortment stores the perimeter of the store is better travelled that the middle aisles (center of the store). For example a spice company would do much better in the meat department versus being in the spice section (center of the store).
Direct to Consumer Some food start-ups decide to bypass traditional retail stores and set up a direct-to-consumer strategy. If the food start-up has expertise on creating e-commerce platforms then a direct-to-consumer launch may become successful.
Definition: Direct to consumer means you are selling your product directly to your end customers without third-party retailers, wholesalers, or other middlemen.
Direct-to-Consumer launches may include web-based stores only or more traditionally may include the multi-level-marketing model where company representatives sell directly to the public may a series of means (door-to-door, events and parties, telemarketing, friends only and more). Well-known companies such as Amway, Beachbody, Herbalife and Xango are strictly direct-to-consumer (multi-level-marketing) sales models.
Our Approach to Direct-to-Consumer: The Lemonaders Team has history and a complete understanding in the process of creating a successful direct-to-consumer business model. Our history includes creating a number of infomercial programs (via the television and radio) in the past years.
Food Exports
The Lemonaders Team works with its clients to understand how to sell internationally. There are many opportunities in Asia, Europe and Australia amongst other regions of the world to sell to. We created FoodExports.org to be an informational resource for start-up and regional consumer product brands wanting to explore doing business overseas. Our own international business we have product being sold in over 85 countries worldwide. One of our founders was based internationally with the largest CPG business in the world in markets such as Switzerland, Malaysia, China, South Africa, Turkey, Australia, Brazil and Chile.
We work with the four government funded entities that help create sales and marketing opportunities with exports worldwide.


Setting Up Warehousing (3PL)
Clients need to understand the importance of creating warehousing partners in strategic parts of the US (when the product lines expansion dictates the needs). It's more common once a brand is established to have at least two partnering warehouse locations in the American Market. The most common cities to locate one in the Eastern USA are Memphis, TN; Harrisburg, PA; Charlotte, NC, Nashville, TN; Atlanta, GA and Raleigh, NC. The most common cities in the Western USA to locate a partnering warehouse are Reno, NV; Boise, ID and Salt Lake City, UT.
What is a 3PL Warehousing Company: Third-party logistics (abbreviated as 3PL, or TPL) in logistics and supply chain management is an organization's use of third-party businesses to outsource elements of its distribution, warehousing, and fulfillment services.
Marketing a Brand
The Lemonaders Team works with its clients to understand how to market a brand group. There are different areas we are involved with when it relates to the subject of marketing.
These include:
YouTube Programming/Social Media: We have two internal web based agencies that can be involved with your social media needs.
In-Store Marketing: Retail buyers want to see what your in-store marketing programming will be (ex demos, promotions, displays, events). The Lemonaders Team can create a full in-store marketing campaign for its clients.
Branding: How to showcase a brand concept via its logos, branding statements and more.
Consumer Marketing: How to market to the consumer in general (websites, packaging, social media and more).
Trade Marketing: Working between all departments linking sales, marketing, operations and logistics with the common messaging to retailers, food service operators and brokers.

Distribution
Summary: The Lemonaders Team will be available to create distribution plans relating to the launch of any internal brand. The team has relationships and a long history with most relevant distributors and wholesalers in America. The other subject to be aware of are the immense diversity of the types of distributors and wholesalers we have in America.
These include versions relating to:
Supermarkets
Direct-Store-Delivery
Vending
Liquor
General Merchandise
Pet Food
Pharmacies/HBC
Deli
Dairy
Meats
Coffee Services
Snack Bar
Concessions
Food Service
Prison Supply
Smoothie Shops
Coffee Shops
Sports Nutrition
Ice Cream
Frozen Foods
Confections and Snacks
Re-Distribution
Produce
Bakery
Catering
Sporting Goods
Farm Supply
Hardware
Specialty Foods
Hotels
Natural/Vegan/Organic
Baby Products
Convenience
E-Commerce
Military
CBD
Grab and Go
Summary:  For any products that are internal (example Water) we have our own grab-and-go system for a number of formats.


Our Grab-and-Go platform introduces new innovative and healthy options to visitors of a number of retail and food service formats nationwide.
Our Own Business Development Teams For Clients and Internal Brands: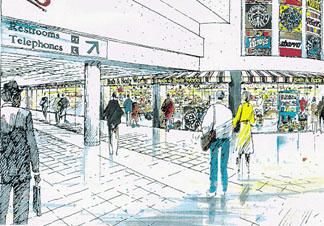 C-Stores
Hospitals
Remote Sites
Colleges/Universities
Offices/Factories
Hotels
Supermarkets
Produce Depts
Nutrition Stores
Natural Grocers
Military Bases
Juice Shops
Delis
News Stands
Smoothie Shops
Yogurt Shops
Casinos
Office Supply
Dairies
Wineries
Farm Stands
Specialty Foods
Wine Stores
Natural Restaurants
Coffee Shops
Tourist Sites
Fitness Centers
Sports Nutrition
Golf Courses
Campgrounds
Airports
Schools
Micro Markets
Book Stores
Truck Stops
Drug Stores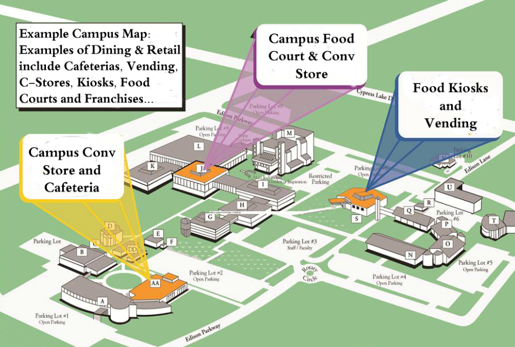 Grab-and-Go Ordering and Marketing Site Examples
a.)  Hospital Cafeterias (www.HospitalCafeterias.com):  Our ordering and marketing platform for hospitals.  Ideal for the hospital cafeteria and patient feeding programs.
b.)  University Cafeterias (www.UniversityCafeterias.com):  Our ordering and marketing platform for colleges and universities.  Ideal for the university cafeteria and c-store operations.
c.)  Office Cafeterias (www.OfficeCafeterias.com):  Our ordering and marketing platform for offices and factories.  Ideal for the office cafeteria and micro market (also www.MicroMarkets.us).
d.)  Hotel Pantries (www.HotelPantries.com):  Our ordering and marketing platform for hotels and resorts.  Ideal for the hotel pantry, fitness center, spa and in room amenity operations.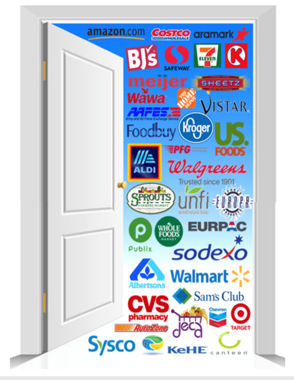 The Lemonaders Team helps clients with a complete launch plan that opens the door to sales and distribution efforts in America, Canada, Mexico and the Caribbean. We have our own locations in Las Vegas, NV; Reno, NV; Dallas, TX; Raleigh, NC, Troy, MI and Fayetteville, AR that are available for local meetings or account discussions (ex Fayetteville for Wal-Mart or Sam's Club and Troy, MI for Meijer.
Whether a client needs co-packing only or is interested in launching a product only or both the Lemonaders Team is available to discuss any scenario.