The Co-Packing Network's founders have over 30-years each in the food business (Nestle, Coca Cola, Conagra, Pepsi) in a number of roles (from manufacturing to sales to marketing to logistics to product development and more). They become the 'Project Manager' for a client when it relates to their needs for a contact manufacturer.
The team works hand-in-hand with the client on the full process and includes them in communication with their co-packer (from start to finish). The process includes educating the client on how to further manage the client after the product is in market. The Co-Packing Network does also offer continuing co-packing services for their clients as well. They cover subjects such as: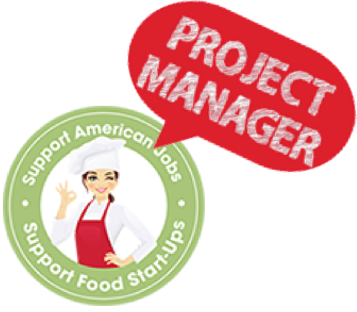 Contract Manufacturing Preliminaries
Co-Packer Search
Co-Packing Negotiations
NDA
General Management
Ingredient Sourcing
Delivery of Sample Ingredients
Final Shelf Life Testing
Test Runs on Equipment
First Series of Samples
Product Revisions
Final Samples for the Trade
Product Formulations
Recipe(s) Delivery
Recipe(s) Review
Recipe(s) Testing
Formulations (Match with Facility)
Ingredient Review
Ingredient Sourcing
Revisions
Samples Delivered
Shelf Life Testing
Product Taste Tests
Nutrition Panels
Product Ready for Next Phases
Film and Packaging
Packaging Partner Search
Film Preparation Search
Packaging (Film)
Packaging (Caddies)
Packaging (Master Cases)
Packaging Design Merge
UPC Code Prep and Sourcing
Film Plates and Proofs
Packaging Production
Film Production
Branding Solutions
Branding Concepts
Logos
Customer Research
Customer Profiling
Social Media Plans
Website Efforts
Package Design
Trademarks
Our Co-Packing Related Efforts
The Co-Packing Network is the co-founder of the new Commercial Kitchens Association (www.CommercialKitchens.org).  Commercial Kitchens themselves are ideal places for smaller or newer start-up entrepreneurs wanting to get into the food business.
The Co-Packing Network is also a co-founder of State Proud (www.StateProud.com) which is involved with State Department of Agriculture programs nationwide.